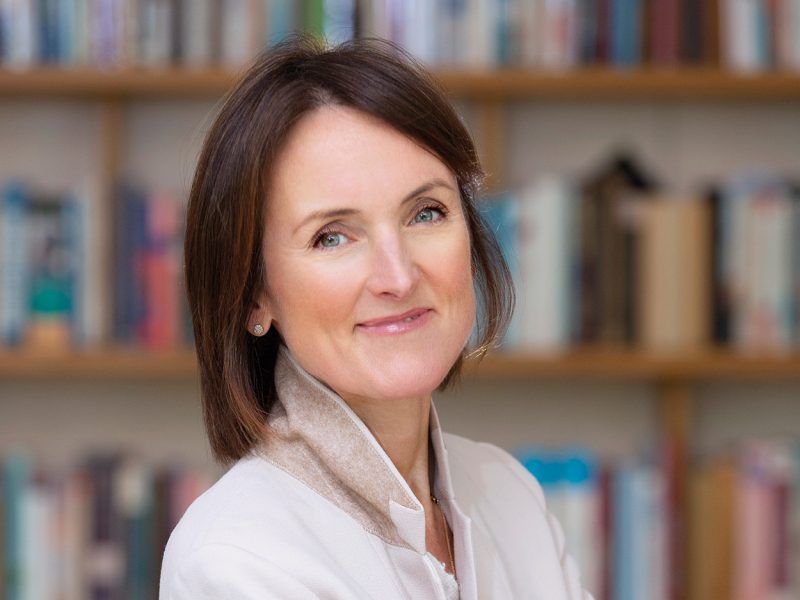 ---
If you enjoyed our events, a year-long subscription to The Grief Channel will get you on-demand access to 60+ hours of content from Good Grief Festival 2020 and soon 40+ hours of content from Good Grief Festival 2021 for just £20. You'll also get access to The Grief School featuring regular monthly events with Julia Samuel and others, and a huge catalogue of talks, workshops and webinars which you can filter to provide you with relevant content specific to your experience of grief or bereavement. And, most importantly, you'll be funding future Good Grief events! All events from Good Grief (March 27th and 28th) will be available with captions from Friday, April 2nd.
Juliet Rosenfeld is a psychoanalytic psychotherapist who works in London. She has a special clinical interest in both grief and love (as the two are often so profoundly entwined) and working with those who have suffered bereavement, recently or in the past.
Her first book is The State of Disbelief: A Story of Death, Love and Forgetting (Short Books, 2020). Juliet tells the story of the diagnosis, illness and death of her husband from lung cancer and how the experience turned everything she had learnt about death as a psychotherapist on its head.
Described by critics as 'A beautifully written profoundly moving and immersive account of grief' (The Times) a page-turner ('I couldn't put it down', The Independent) and 'A breath-taking piece of work' (Julie Myerson), The State of Disbelief is essential reading for anyone facing loss. As The Telegraph observes, its 'unflinching honesty shines a light on the parts of life most of us would rather not — dying, bereavement and survival and you feel stronger for reading it'.
The State of Disbelief is a beautifully written meditation on what the investment of love means and how to find your own path after bereavement in order for life to continue.