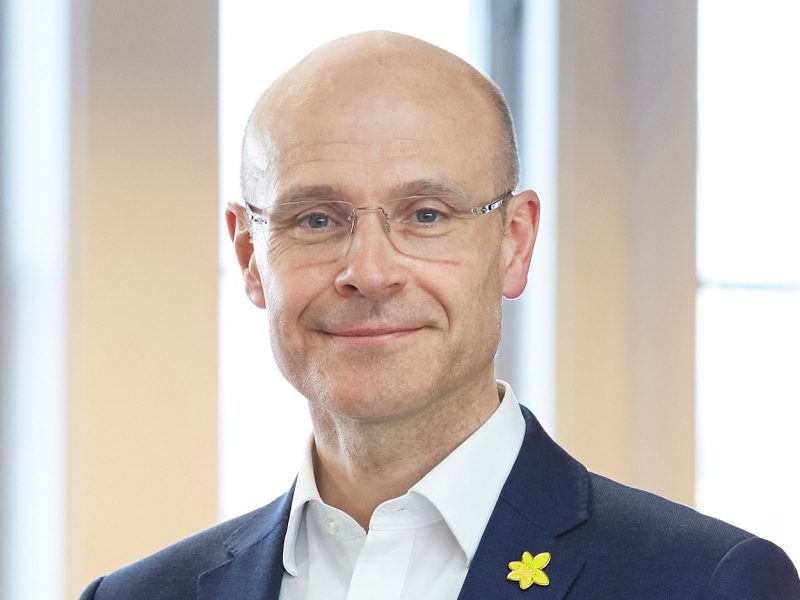 ---
If you enjoyed our events, a year-long subscription to The Grief Channel will get you on-demand access to 60+ hours of content from Good Grief Festival 2020 and soon 40+ hours of content from Good Grief Festival 2021 for just £20. You'll also get access to The Grief School featuring regular monthly events with Julia Samuel and others, and a huge catalogue of talks, workshops and webinars which you can filter to provide you with relevant content specific to your experience of grief or bereavement. And, most importantly, you'll be funding future Good Grief events! All events from Good Grief (March 27th and 28th) will be available with captions from Friday, April 2nd.
Matthew became Chief Executive of Marie Curie in February 2019 having previously served as Chief Executive of The Children's Society and the Cystic Fibrosis Trust and as a director at Christian Aid.
Before that, Matthew was a parish priest where he had the privilege of caring for a number of people in the last chapter of their lives.
Matthew is passionate about social justice and inclusion and ensuring that everyone has the very best chance to thrive and flourish in all aspects of their life. This includes ensuring that everyone who is dying – and their families and loved ones – have the very best holistic support for life and clinical care they can.
Matthew is now leading Marie Curie in its aspiration for everyone who is dying – and their loved ones – to have the best possible quality of life and experience, and for that to reflect what is most important to them.
Matthew is also chair of New Horizon Youth Centre which provides unique, holistic support for young people in London experiencing homelessness.
He has a degree in Theology from the University of Oxford, a degree in Engineering and Management from the University of Nottingham, and a Masters in Management from the University of Surrey.