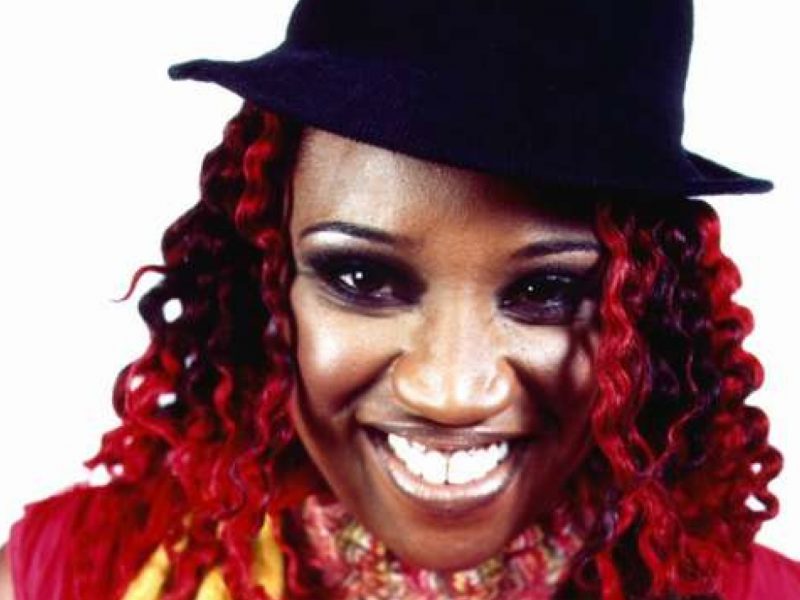 ---
If you enjoyed our events, a year-long subscription to The Grief Channel will get you on-demand access to 60+ hours of content from Good Grief Festival 2020 and soon 40+ hours of content from Good Grief Festival 2021 for just £20. You'll also get access to The Grief School featuring regular monthly events with Julia Samuel and others, and a huge catalogue of talks, workshops and webinars which you can filter to provide you with relevant content specific to your experience of grief or bereavement. And, most importantly, you'll be funding future Good Grief events! All events from Good Grief (March 27th and 28th) will be available with captions from Friday, April 2nd.
Ninia Benjamin is a British comedian who makes frequent appearances at the Edinburgh Festival. She has also appeared on the TV shows Non-Blondes and Twisted Tales.
She appeared on the Sky One show Cirque de Celebrité and won the 2007 series of Celebrity Scissorhands, beating Aled Haydn Jones to the trophy. She was one of the contestants in Celebrity MasterChef 2008. Ninia appeared on the British version of Hole in the Wall in 2008, on Anton du Beke's team. She was also the slowest person ever to cross the course on  Total Wipeout, with a time of 11:11.
She provides the voices for the characters Eagle and Mosquito in BBC children's programme Tinga Tinga Tales.