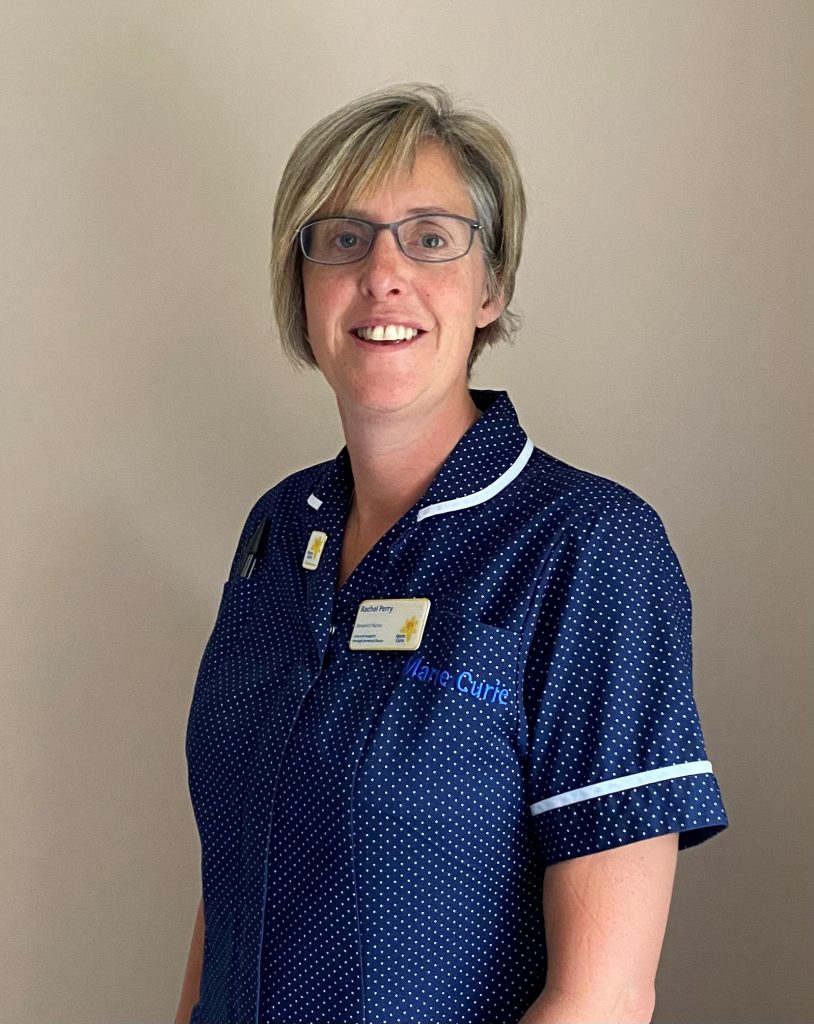 ---
Rachel Perry is the Research Nurse at Marie Curie Midlands Place Base. 
Rachel Perry completed her MSc in Health Studies in 2004 and has been involved in
palliative care research since. Rachel's role is varied and involves: day-to-day management of studies conducted within the Marie Curie West Midlands Place Base Team; raising awareness of research; and, supporting staff and students to undertake research and disseminate their work.
Rachel has been awarded a Marie Curie small grant to explore the role of the Men's Shed in a Hospice Day Service Context. The aim of the study is to identify features of a successful group and develop recommendations that will help to expand the service in other hospices.
Rachel has recently set up the West Midlands Hospices Research Delivery Support Forum, whereby those delivering on research studies within hospices can come together to provide peer support to one another.
Rachel is passionate about offering opportunities for patients, families, carers, volunteers and staff to share their experiences and participate in research which is essential to improve palliative care for all.