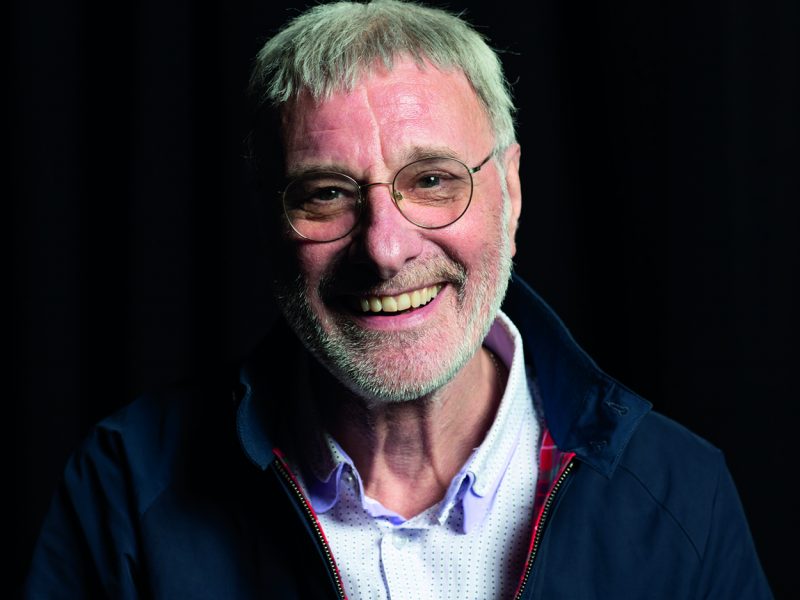 ---
If you enjoyed our events, a year-long subscription to The Grief Channel will get you on-demand access to 60+ hours of content from Good Grief Festival 2020 and soon 40+ hours of content from Good Grief Festival 2021 for just £20. You'll also get access to The Grief School featuring regular monthly events with Julia Samuel and others, and a huge catalogue of talks, workshops and webinars which you can filter to provide you with relevant content specific to your experience of grief or bereavement. And, most importantly, you'll be funding future Good Grief events! All events from Good Grief (March 27th and 28th) will be available with captions from Friday, April 2nd.
Steve Harley (best known as frontman of the rock group Cockney Rebel) is a singer, actor and musician with an impressive music industry CV. His song, Make Me Smile (Come Up and See Me), reached Number One on the UK charts in 1975. It reached the Top 10 in 15 countries and has sold around 1.5 million copies to date and is one of the most played songs in the history of UK radio.
A lesser-known fact is that Steve was cast as the lead in the first Phantom Of The Opera, recording the title track as a duet with Sarah Brightman (Michael Crawford had taken over the role by the time it hit the stage).
Steve has been celebrated with a Lifetime Achievement Award for Acoustic Music. He still plays up to 100 shows most years, in many different countries. He performs today sitting on a stool, after breaking a hip. Rod Stewart describes Steve as 'one of the best lyricists Britain has produced.'
Steve has been married to his wife Dorothy for 39 years. They have two children, Kerr (a qualified barrister) and Greta (a music company office manager) and two grandchildren.