Marie Curie Research Conference 2022
---
The Marie Curie Research Conference will take place from Sunday 30th January to Friday 4th February 2022.
At the conference we will launch the Marie Curie Research, Policy and Public Affairs (RPPA) Strategy, focusing on four key thematic priorities:
Supporting the mental and physical health and wellbeing of people affected by dying, death and bereavement
Ending financial insecurity at the end of life and ensuring that everyone has the support they need to address their practical concerns
Ensuring that everyone affected by dying and death – including the family, friends, and carers of the dying person – are supported through and beyond the end of life (including into bereavement)
Ending inequity in end of life experience by ensuring access to excellent standards of care and support for all
In addition, we want to showcase research focusing on the following important areas:
Addressing and improving out of hours palliative and end of life care provision
Research that impacts on practice and policy
Palliative care research that is co-produced and highlights patient and public involvement (PPI)
Lessons learned from caring for people affected by dying, death and bereavement during the covid-19 pandemic
Register For Free Below!
Read more about the sessions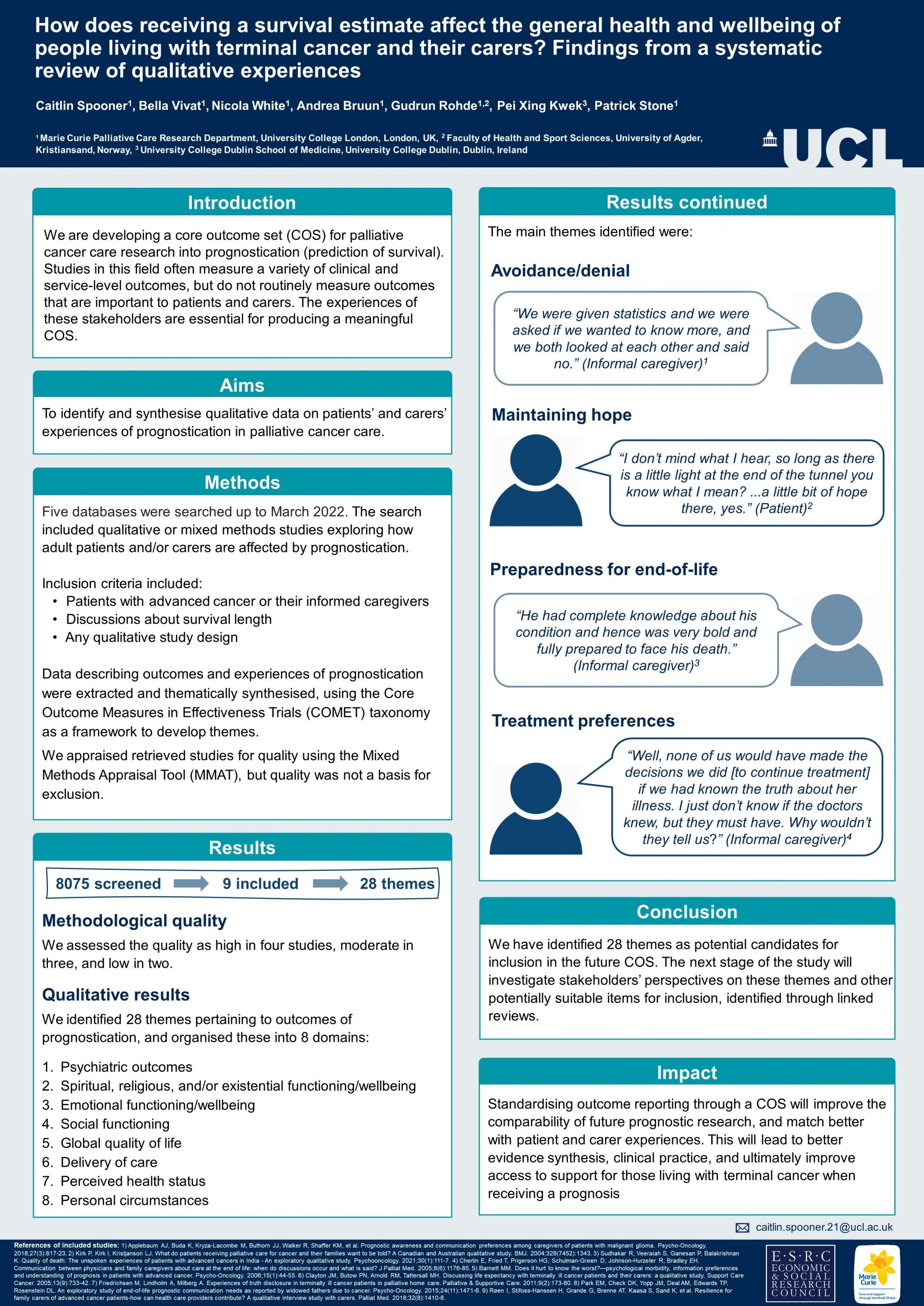 ---
Marie Curie are a CPD provider, and the conference has been accredited in principle for CPD points. There will be a small charge (£15) to cover the certificate, if you are interested in this please tick the box on the registration form and we will be in touch with more information once the conference has been accredited fully.